Waterproof Flooring in Turlock, CA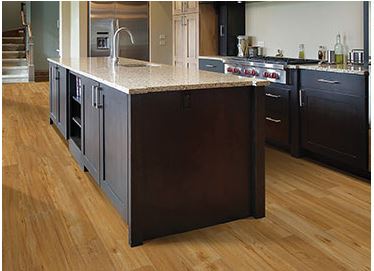 Find the right flooring for every room in your home when you shop with us at Arrow Floor Covering, Inc. When you are ready to make an upgrade, you are sure to find something you love at our showroom. At our local store, we feature a full variety of options for those looking for waterproof flooring in Turlock, CA. From entryways to kitchens, every part of the home will stand out and hold up to heavy use with a new set of flooring. We invite customers to visit our flooring store to discover their options for waterproof luxury vinyl planks, carpeting, and other materials. Shop with us today to learn more about our products.
Durable & Beautiful Waterproof Luxury Vinyl Planks
Each day, you put your floors through a heavy amount of use. Pets, children, and other sources of foot traffic can cause extensive damage to your flooring without the right level of protection.
Make a smart investment in your home when you choose a set of waterproof vinyl flooring or carpet from our showroom. By using this material in your home, you will create a fresh look that withstands damage and heavy use. This unique material features an innovative construction design that allows it to hold up to damage caused by spilled beverages, pet stains, and other sources of moisture. These floors are designed to look great for years to come without the need for repairs.
With all of the things you have to do in your home, scrubbing your floors clean each and every night is simply not an option. Waterproof flooring offers homeowners easy maintenance, with just a quick sweep needed to remove dirt and other debris from the surface.
Bold Waterproof Vinyl Flooring for Every Space
Is it time for a change in your home? When you are tired of the same old style, discover the perfect style for your space when you shop with us for your waterproof vinyl flooring and carpet. Available in a range of styles and designs, our different flooring varieties are the perfect addition to any room, including kitchens and bedrooms. We proudly feature materials from some of the leading names in flooring today, including Downs H20 and Tigressa H20.
With all of the options, it can be difficult to decide on your new floors. For your convenience, our friendly and knowledgeable sales professionals are happy to speak with you about the features and benefits of each of our products. With our recommendations and information, you will make the right flooring choice for your property.



Contact our showroom in Turlock, California to shop with us for waterproof flooring. Our selection of materials includes options for customers throughout the area.