The Place to Go for Luxury Vinyl Planks in Turlock, CA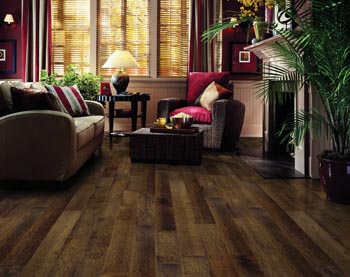 Finding the perfect flooring for your home improvement project is easy when you shop at Arrow Floor Covering, Inc. We offer a broad selection of popular styles, including one of the biggest collections of luxury vinyl planks in Turlock, CA. The possibilities for luxury vinyl plank floor installation are endless since it can be installed virtually anywhere. There's no need to remove existing flooring or subflooring. Likewise, since the style options are so diverse, it's easy to find something that coordinates well with your existing cabinetry and counters.
Visit our showroom to check out our LVP collection and see for yourself how closely this flooring resembles hardwood. Our team members are standing by to answer any questions you may have and help you find the ideal surface for your design goals.
The Many Advantages of Luxury Vinyl
Since luxury vinyl is one of the most versatile surface styles available, any design and size are possible and you can match your existing décor with ease. Furthermore, LVP is manufactured to mimic the appearance and texture of hardwood at a fraction of the price. No matter what wood species or finish you prefer, there is a vinyl plank product for you.
Plus, luxury vinyl plank floor comes with a number of benefits you'll love. First, it is known for its water resistance and stain resistance, making it a great choice for kitchens and bathrooms. Better yet, luxury vinyl is easy to clean and maintain. Routine sweeping and occasional mopping are all you need to do to keep your LVP ready for company; no other upkeep is necessary.
Homeowners also appreciate that vinyl planks are softer underfoot than other hard surface materials. You'll notice a difference, especially if you tend to stand for long periods while cooking or washing dishes. Likewise, an LVP floor offers great temperature insulation and soundproofing, making your home a more comfortable place to be. Talk to our team members to learn more about these LVP advantages and other benefits.
Ready to Install Virtually Anywhere
Installation is a breeze when you work with the crew at Arrow Floor Covering, Inc. We handle every aspect of your installation for you, from start to finish. In no time at all, your renovations will be ready to show off. To learn more about the installation process and our trained crew, speak with our staff today.
Contact us if you have any questions about our various luxury vinyl products. We proudly serve clients from throughout Turlock, Hilmar, Denair, Hughson, and Oakdale, California, as well as the surrounding areas.